Yucatan Guacamole Hamburger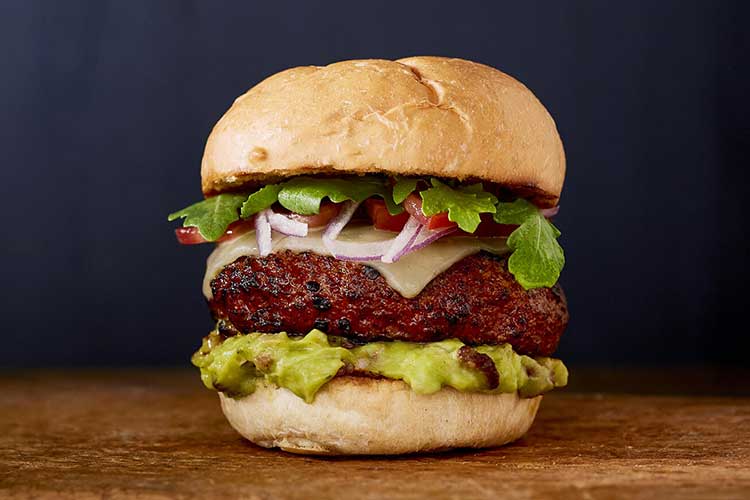 ingredients
Hide

View

Ingredients
2 slices bacon, finely chopped
1 lb. ground beef chuck
1 (4 oz.) can green chile peppers, drained
2 tsp. onion powder
2 tsp. garlic powder
1 tsp. paprika
1/2 cup Authentic Yucatan Guacamole, plus more if desired
1/4 tsp. kosher salt
1 tsp. ground black pepper, divided
4 deli slices pepper Jack cheese, optional
4 hamburger buns, split
1 Tbsp. olive oil
Beefsteak tomato, for serving
Thinly sliced red onion, for serving
Baby arugula, for serving
Product Used: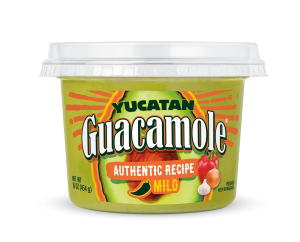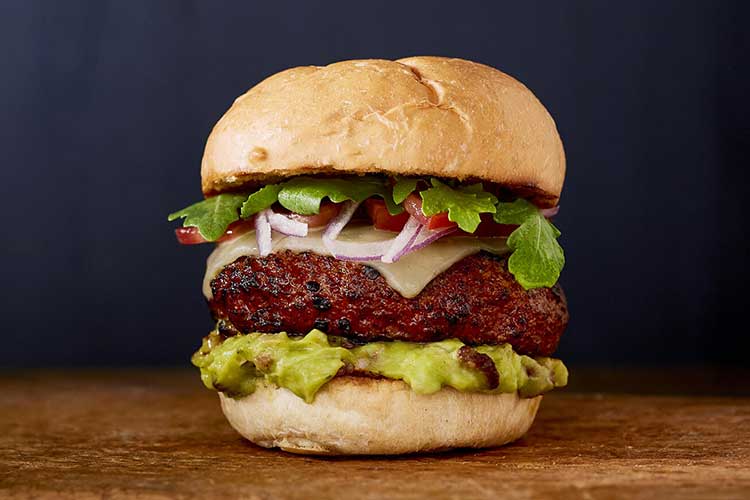 Directions
1.
Cook bacon in a skillet over medium heat for 5 minutes or until crispy, stirring frequently. Remove from heat and drain; cool.
2.
Stir together beef, chile peppers, onion powder, garlic powder and paprika until well combined. Shape beef mixture into four 3/4-inch patties, about 6 oz. each. Chill 30 minutes. Stir bacon into guacamole.
3.
Meanwhile, prepare charcoal or gas grill with greased grill rack for direct cooking over medium-high heat. Season patties with salt and pepper and grill 10 minutes or until done (internal temperature of 160°F), turning once. If desired, during last 2 minutes of grilling top patties with cheese. Brush cut sides of buns with olive oil. Place buns, oil side down, on grill directly over heat to lightly toast. Remove food from grill; let patties rest for 5 minutes.
4.
Spread guacamole mixture on bottom buns. Top with patties, tomato, red onion and arugula. Add top bun to burger and serve immediately.
5.
Each serving contains: 607 calories, 38 g fat, 13 g saturated fat, 1 g trans fat, 102 mg cholesterol, 676 mg sodium, 28 g carbohydrates, 4 g fiber, 6 g sugar, 34 g protein. Daily values: 18% vitamin A, 7% vitamin C, 19% calcium, 24% iron
View More
View Less

VIEW MORE
are you
tempted?
Find The Guac