Spicy Sweet Potato Bites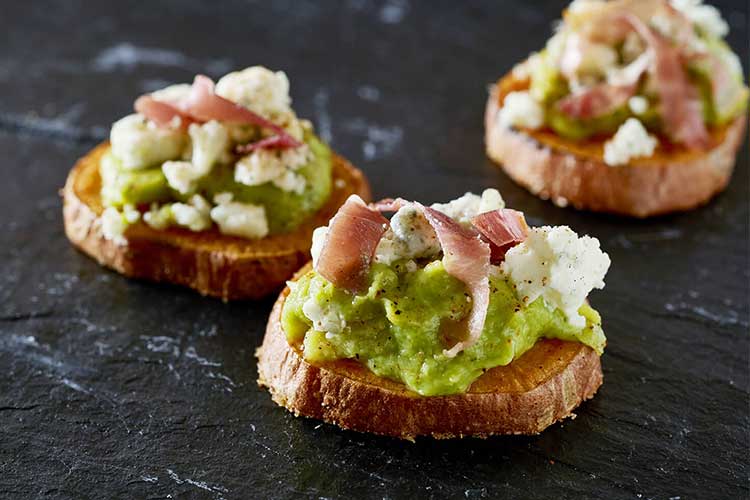 ingredients
Hide

View

Ingredients
Nonstick olive oil cooking spray
1 medium sweet potato, cut into 1/4-inch rounds
2/3 cup spicy Yucatan Guacamole
2 Tbsp. crumbled blue cheese
1/2 oz. thinly sliced prosciutto, cut or pulled into small strips
Cajun seasoning, optional
Product Used: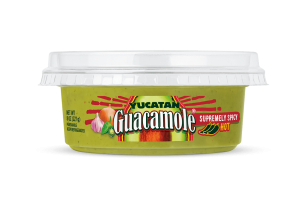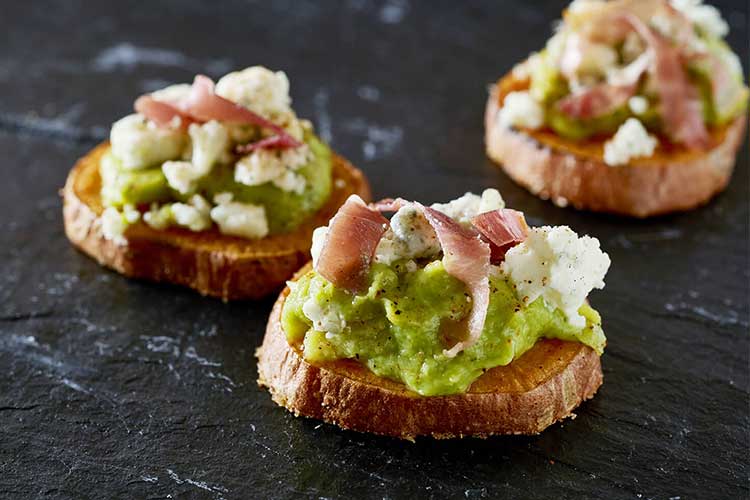 Directions
1.
Preheat oven to 400°F. Line a rimmed baking pan with foil and lightly grease with cooking spray.
2.
Place sweet potato rounds on baking pan and lightly coat with cooking spray. Bake 10 minutes or until sweet potatoes are tender. Cool on a wire rack.

3.
Transfer sweet potato rounds to serving tray. Top with guacamole, blue cheese, prosciutto and, if desired, Cajun seasoning.
4.
Each serving (2 sweet potato bites) contains: 61 calories, 4 g fat, 1 g saturated fat, 0 g trans fat, 4 mg cholesterol, 165 mg sodium, 5 g carbohydrates, 2 g fiber, 1 g sugar, 1 g protein. Daily values: 47% vitamin A, 0% vitamin C, 1% calcium, 1% iron
View More
View Less

VIEW MORE
are you
tempted?
Find The Guac