Spiced Tortilla Chips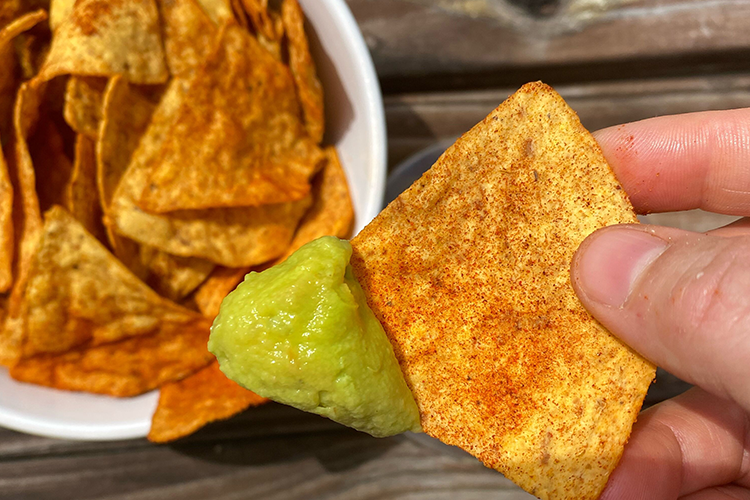 ingredients
Hide

View

Ingredients
4 corn tortillas
1/2 teaspoon smoked paprika
1/4 teaspoon cayenne
1/4 teaspoon cumin
Kosher salt, as needed
Vegetable oil, for frying
Product Used: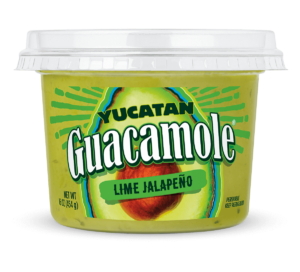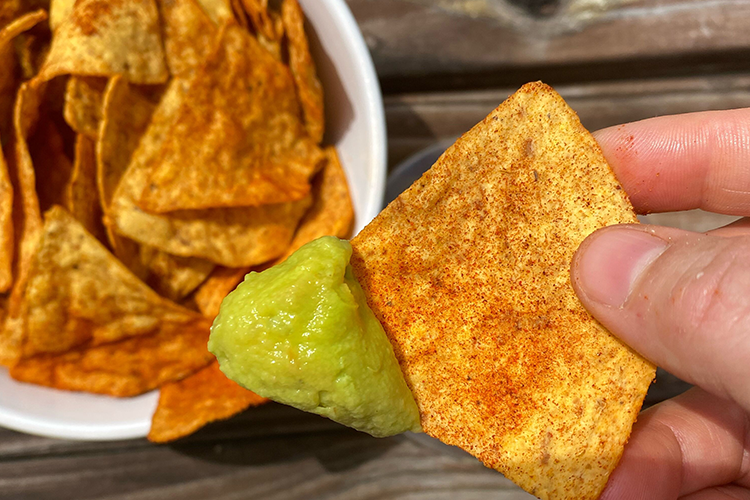 Directions
1.
Preheat the oven to 350°F. Line two baking sheets, one with parchment paper and one with paper towels. Add the corn tortillas to the parchment lined baking sheet and bake until the tortillas are less flexible and slightly drier, about 5 minutes.
2.
While the tortillas are baking, heat 2 inches of oil in a deep, heavy bottomed skillet until it reaches 350°F with a thermometer.
3.
Remove the tortillas from the oven and allow to cool slightly. Then, cut the tortillas in half, cut each half into thirds, creating 6 triangles per tortilla.
4.
Carefully add 6-8 tortilla triangles to the oil, gently stirring with a spider or tongs. Cook until golden brown and crispy, 2-3 minutes. Remove from the oil and drain on the paper towel lined baking sheet.
5.
In a large mixing bowl, add the paprika, cayenne, cumin and salt. Mix with a fork until integrated. Add in the tortilla chips and toss to combine.
6.
Serve with your favorite Yucatan Guacamole.
View More
View Less

VIEW MORE
are you
tempted?
Find The Guac