Shrimp Guacachile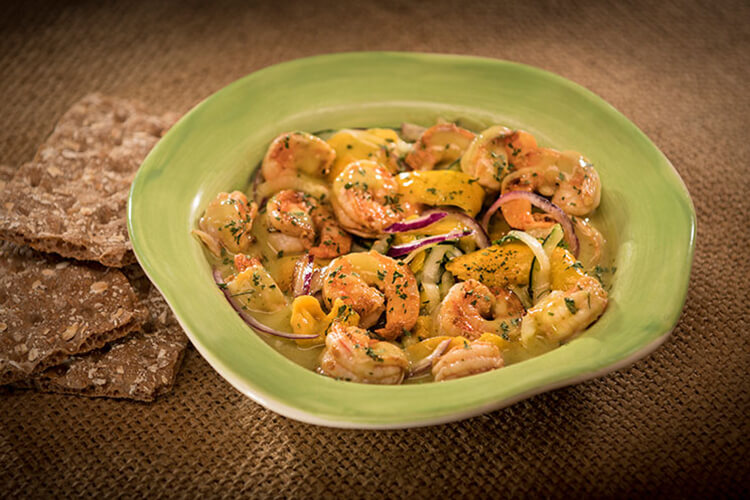 ingredients
Hide

View

Ingredients
1 8 oz of Organic Yucatan Guacamole
1 cup lime juice
1/2 cup cilantro leaves
5 pieces serrano pepper
1 piece cucumber, peeled and shaved
1 piece mango, peeled and shaved
1/2 piece red onion, thinly sliced
1/2 pound shrimp, peeled and deveined
1/4 cup olive oil
Salt and pepper to taste
Product Used: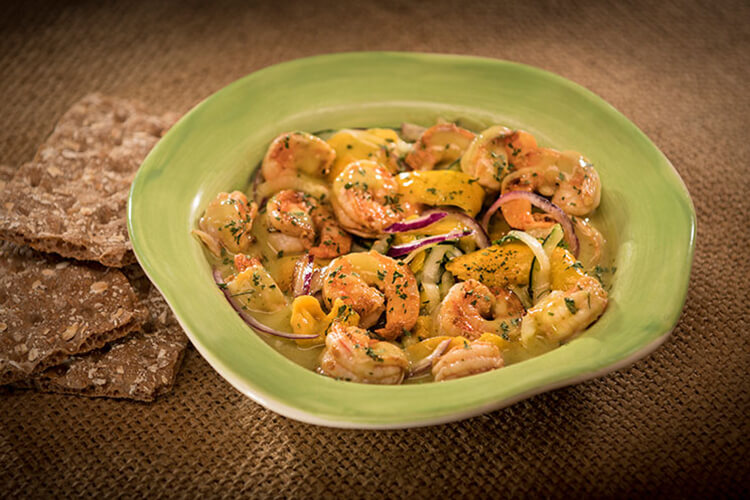 Directions
1.
Sauté the shrimp in olive oil until fully cooked. Set aside.
2.
Arrange shrimp, cucumber, mango and onion in a serving platter. Refrigerate until serving time.
3.
Place the guacamole, peppers, lime juice, cilantro, salt and pepper in a blender and blend at full speed until pureed.
4.
Strain through a fine mesh and refrigerate.
5.
Drizzle over the shrimp and enjoy with your favorite tortilla chips.
View More
View Less

VIEW MORE
are you
tempted?
Find The Guac