Guacamole Tostadas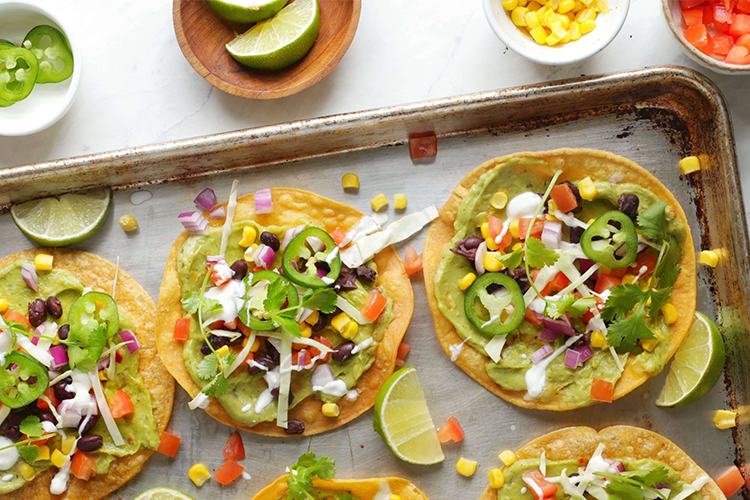 ingredients
Hide

View

Ingredients
8 (6 inch) corn tortillas
Vegetable oil, for frying
1 (14 ounce) bottle Yucatan Squeeze Restaurant Style Guacamole
1 (14.5 ounce) can black beans, drained and rinsed
1/2 cup red onion, finely chopped
1/2 cup fresh corn, kernals removed
1 avocado, sliced
1/2 cup sour cream
1/2 cup fresh cilantro, leaves only, for garnish
1 jalapeño, sliced, for garnish
Product Used: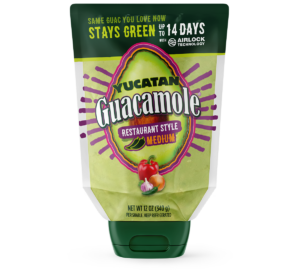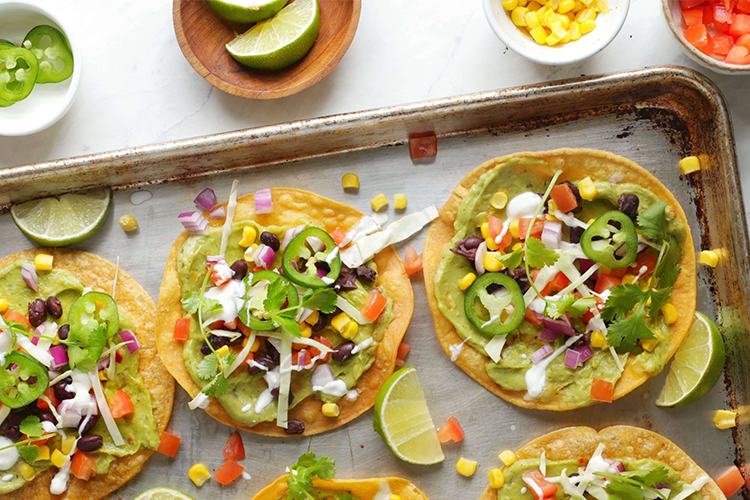 Directions
1.
In a wide, high-sided skillet, heat 2 inches of vegetable oil to 350°F. Line a plate with paper towels.
2.
Fry tortillas, 4 at a time, until golden brown, about 6 minutes, flipping the tortillas halfway through. Use tongs to remove from oil, and place on prepared plate to drain. Repeat with remaining tortillas.
3.
Arrange 2 tortillas each of 4 large plates. Divide the Yucatan Squeeze Restaurant Style Guacamole over the tortillas, and spread using a spoon or offset spatula. Divide black beans, onion, tomatoes and corn on top of each tostada. Top with the avocado, sour cream, cilantro and jalapeno and serve immediately.
4.
These tostadas can also be cut into quarters and served as an appetizer.
View More
View Less

VIEW MORE
are you
tempted?
Find The Guac