Guacamole Mousse with Cilantro Dressing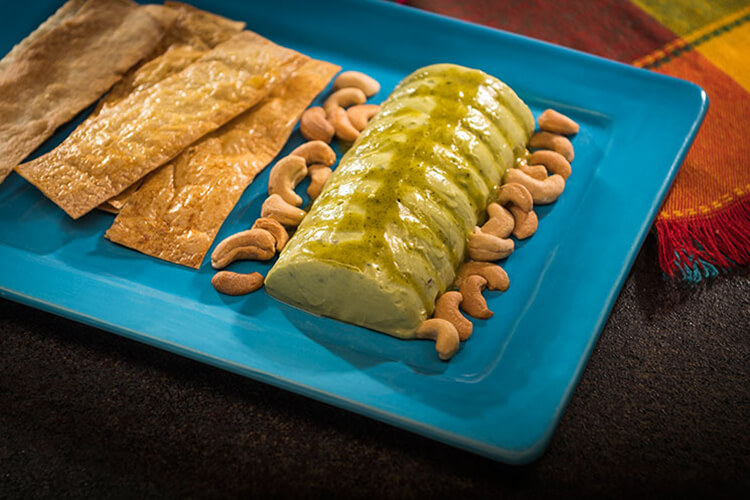 ingredients
Hide

View

Ingredients
1 8 oz tub of Mild Yucatan Guacamole
1 8 oz package of cream cheese
1 cup of sour cream
1/3 cup of cold water
3 envelopes of none flavor gelatin
Salt and pepper to taste
1 cup fresh cilantro
1/2 cup lime juice
1 cup olive oil
Cashews for garnish
Product Used: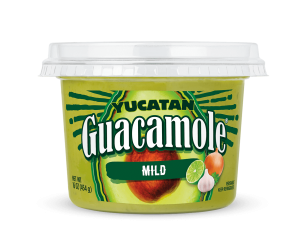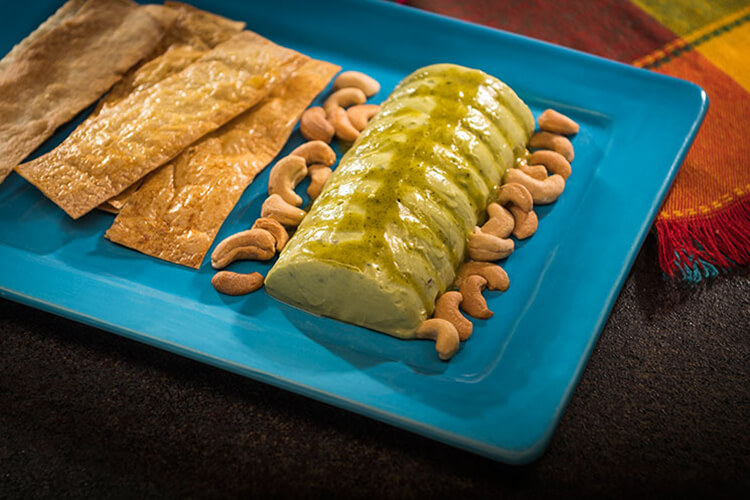 Directions
1.
Mix together the gelatin and water. Let it rest for 15 minutes.
3.
Place guacamole, cream cheese and sour cream in a large food processor. Blend until smooth and creamy. Season with salt and pepper.
4.
Microwave the gelatin until melted and fully dissolved. Stir in four tablespoons fo the mousse mixture stirring well, and then add to the remaining mousse. Place in your desired mold and chill for several hours until set.
6.
Place all the remaining ingredients in a blender and blend until creamed and well integrated. Set aside.
8.
To serve, unmold the mousse and drizzle with the dressing.
9.
Garnish with the cashews and serve with your favorite crackers or chips.
View More
View Less

VIEW MORE
are you
tempted?
Find The Guac