Guacamole
Grilled Fajitas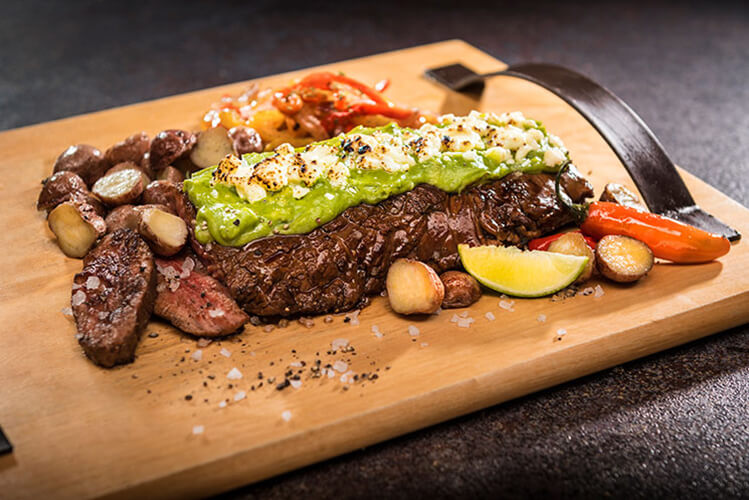 ingredients
Hide

View

Ingredients
1 16 oz tub of Spicy Yucatan Guacamole
2 pounds of Flank Steak, marinated
1/2 pound of Monterrey Jack cheese, shredded
1 large red onion, sliced
2 red bell peppers, sliced
2 yellow bell peppers, sliced
1/4 cup olive oil
1/4 cup Worcestershire sauce
1 pound pearl potatoes
Salt and pepper to taste
Lime wedges for garnish
Product Used: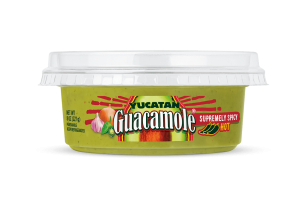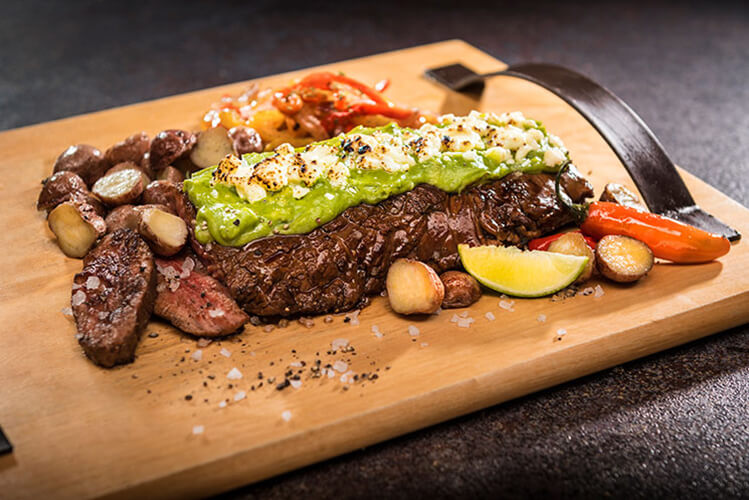 Directions
1.
Marinate the steak with the oil saving 1 tablespoon, Worcestershire sauce, salt and pepper and set aside for one hour.
2.
Preheat a large cast iron pan until very hot.
3.
Sauté the onion and peppers with a tablespoon of oil. Salt and pepper to taste. Set aside.
4.
Roast the pearl potatoes until roasted. Set aside.
5.
Grill the meat on the very hot pan to the desired doneness. Top with the guacamole and the shredded cheese and cover until cheese melts.
6.
Serve with the potatoes and peppers, flour tortillas, lime wedges and some extra salsa.
View More
View Less

VIEW MORE
are you
tempted?
Find The Guac