Print Recipe
Guacamole-Goat Cheese Bruschetta
How can something so simple be so satisfying? Start with lightly toasted baguette slices or mini pita bread rounds brushed with olive oil, top with a generous spread of goat cheese and Yucatan Guacamole, add diced plum tomato, and sprinkle cilantro. Prepared in minutes. Devoured in seconds.

Ingredients:

1 cup Yucatan Authentic Guacamole

4 ounces soft goat cheese

1 plum tomato, seeded and finely chopped

Chopped cilantro for garnish, optional

1/2 French bread baguette or 1- 7 ounce package mini pita rounds

Olive Oil

Directions

Preheat oven to 375 degrees F.
Cut baguette diagonally into slices, brush with olive oil and bake on a sheet pan until lightly toasted. Alternately separate pita rounds, brush with olive oil and toast.
Remove from oven and let cool.
Combine goat cheese and Yucatan Guacamole and mix to combine.
Top each toast or pita with guacamole and diced tomato. Garnish with cilantro if desired.
Ingredients:
1 cup Yucatan Authentic Guacamole

4 ounces soft goat cheese

1 plum tomato, seeded and finely chopped

Chopped cilantro for garnish, optional

1/2 French bread baguette or 1- 7 ounce package mini pita rounds

Olive Oil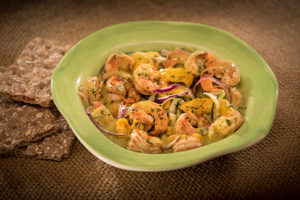 Shrimp Guacachile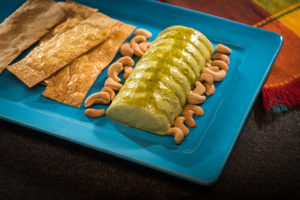 Guacamole Mousse with Cilantro Dressing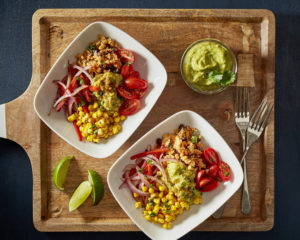 Cauliflower Rice Burrito Bowl