Guacamole Focaccia Squares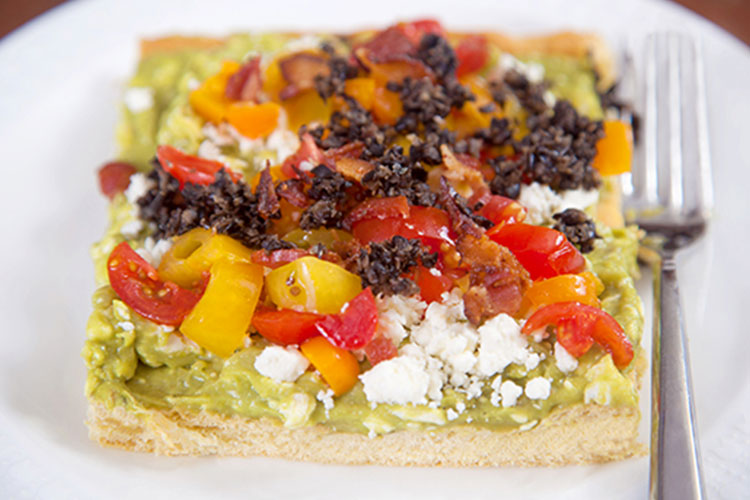 ingredients
Hide

View

Ingredients
1 16 ounce container Yucatan Spicy Guacamole
2 tubes (eight ounces each) refrigerated crescent rolls
12 ounces sliced bacon, diced or 3.5 ounce package (about 15 slices) fully cooked bacon
4 ounces whipped cream cheese, softened
4 ounces feta cheese, crumbled
3 plum tomatoes, small diced
1 small can sliced ripe olives, drained
Product Used: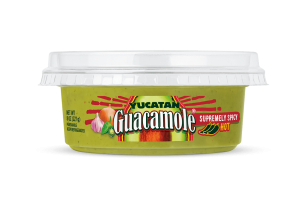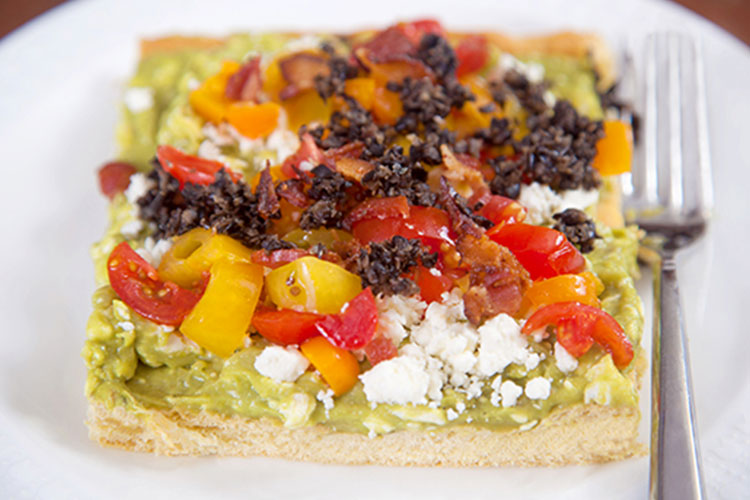 Directions
1.
Preheat oven to 375 degrees F. Unroll both tubes of crescent dough and pat into an ungreased 15x10x1 inch jelly roll pan; sealing seams and perforations and building up edges.
2.
Using a fork prick the dough all over. Bake for 10 to 12 minutes until golden brown. Cool completely on wire rack.
3.
In a large skillet cook bacon (or reheat bacon if using precooked) until crisp. Using a slotted spoon, remove to paper towels.
4.
In a small bowl, beat the cream cheese and Yucatan Guacamole until smooth. Spread mixture over cooled crust.
5.
Sprinkle with cheese, bacon, tomatoes and olives. Refrigerate until serving. Cut into squares.
View More
View Less

VIEW MORE
are you
tempted?
Find The Guac