Guacamole Deviled Eggs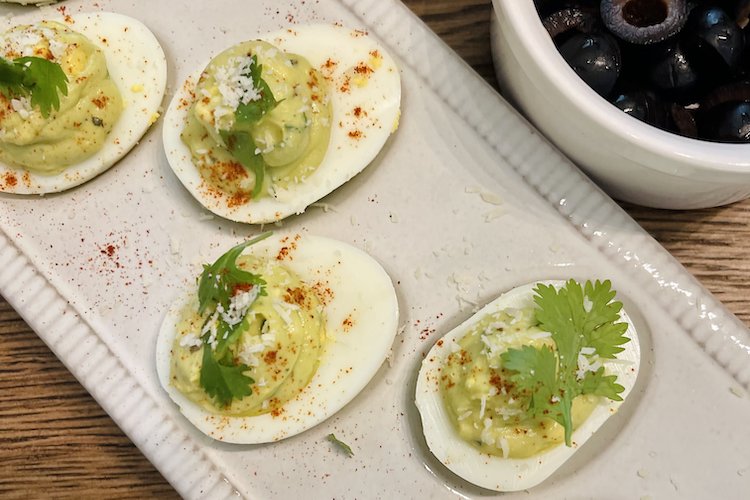 ingredients
Hide

View

Ingredients
6 Hard-boiled eggs
1 Cup Yucatan guacamole
1 TBSP Lime juice
2 TBSP Mayonnaise
1 TBSP Chipotle mayonnaise
1 TBSP Fresh cilantro, chopped
Salt and pepper to taste
Optional Toppings
• Fresh jalapeño
• Black olives, sliced
• Cotija cheese
• Smoked paprika
Product Used: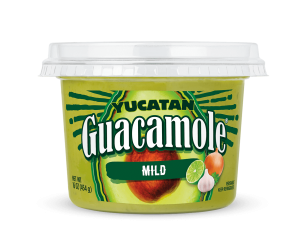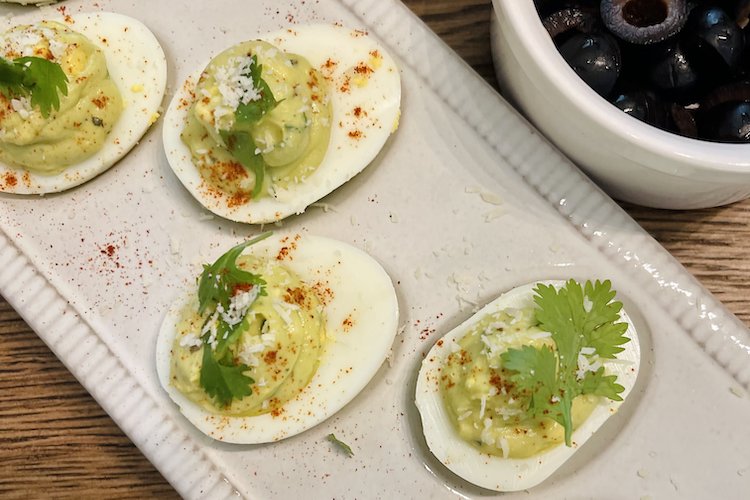 Directions
1.
Boil 6 large eggs. Once water boils, remove the pot from heat and cover with a lid. Let sit in hot water for 10-12 minutes for hard boiled. Rinse with cold water. Once eggs are cooled, completely remove the shell.
2.
Cut eggs length-wise and remove the cooked yolk to a mixing bowl. Mash with a fork to create a powder-like texture. Now add in the guacamole, lime juice, mayo, chipotle mayo, cilantro, salt, and pepper.
3.
Mix well and transfer the filling to a piping bag or plastic bag with the corner cut off. Pipe filling into each egg. You will have filling leftovers (perfect for dipping tortilla chips or salty crackers)!
4.
Now garnish to your liking. It is fun to mix and match the toppings to create variety. Refrigerate for at least two hours or overnight. Serve and enjoy with friends.
View More
View Less

VIEW MORE
are you
tempted?
Find The Guac