Guacamole and Goat Cheese Flatbread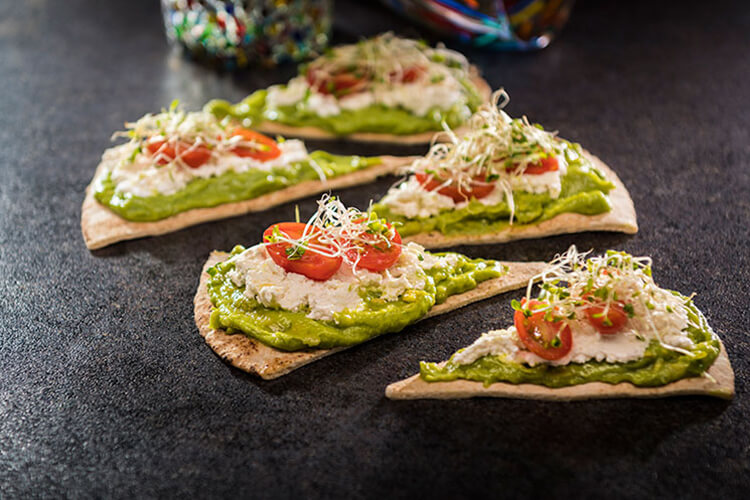 ingredients
Hide

View

Ingredients
1 8 oz tub of Authentic Yucatan Guacamole
4 pieces of your favourite flatbread, cut into wedges
8 pieces of ripe cherrie tomatoes, cut in halves
2-4 Tablespoons of beet sprouts
2-4 ounces goat cheese, natural
Olive Oil
Salt and Pepper
Product Used: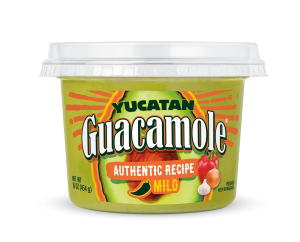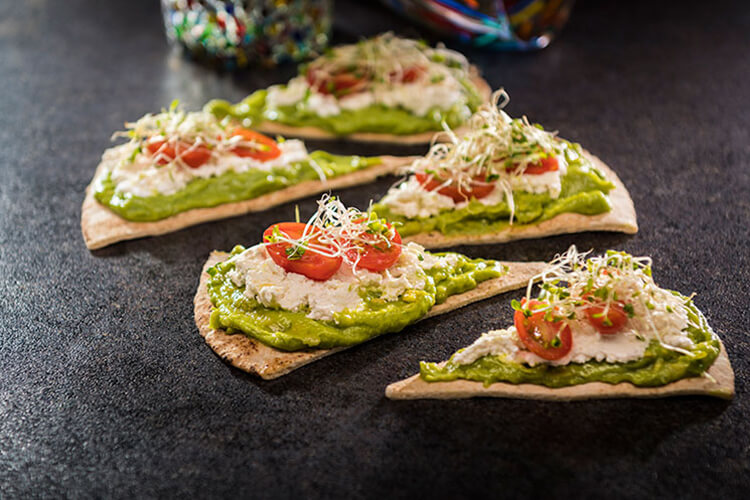 Directions
1.
Preheat oven to 350 degrees.
2.
Spread guacamole over flatbread.
3.
Drizzle with olive oil.
4.
Crumble goat cheese on top.
5.
Layer tomatoes, one half per wedge.
6.
Season with salt and pepper.
7.
Cook for 10 minutes or until desired crunchiness is reached.
8.
Garnish with the beet sprouts and serve.
View More
View Less

VIEW MORE
are you
tempted?
Find The Guac