Print Recipe
Green Goddess Guacamole Dip
A creamy, flavorful, and versatile dip that's simple, easy to prepare, and sure to please. Made with Yucatan Mild or Organic Guacamole, buttermilk, anchovy paste, and fresh herbs including mint, cilantro, tarragon and parsley, the taste is downright heavenly.

Ingredients:

1- 16 ounce container of Yucatan Mild or Organic Guacamole

1/2 cup buttermilk

2 anchovies, packed in oil, minced and made into paste with side of knife

herbs, such as mint, cilantro, tarragon, parsley, chopped

freshly ground black pepper

Directions

Combine the Yucatan Guacamole, buttermilk, and anchovies in a blender or food processor. Blend until smooth, season with pepper.
Place mixture in a serving bowl, top with chopped herbs of choice and surround with endive leaves.
You can also serve with other assorted vegetables or tortilla chips.
Ingredients:
1- 16 ounce container of Yucatan Mild or Organic Guacamole

1/2 cup buttermilk

2 anchovies, packed in oil, minced and made into paste with side of knife

herbs, such as mint, cilantro, tarragon, parsley, chopped

freshly ground black pepper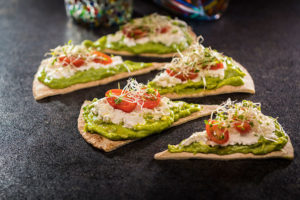 Guacamole and Goat Cheese Flatbread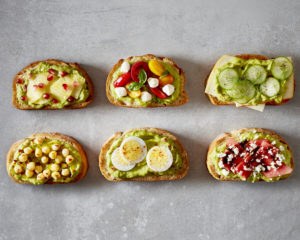 Guacamole Toasts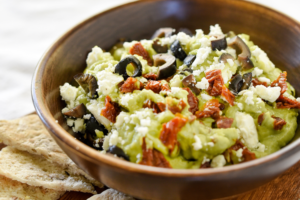 Mild Mediterranean Guacamole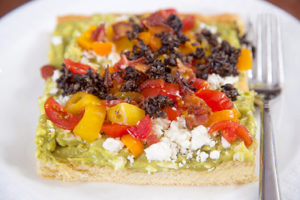 For a quick, easy and irresistible appetizer, focaccia is always in fashion. This new spin on the old world…