Print Recipe
Avocado Hummus
Ingredients:

8 oz tub of Mild Yucatan Guacamole

1 cup cooked chickpeas, drained

2 tablespoons of tahini

1 lime, juiced

1⁄3 cup fresh basil

1⁄2 teaspoon salt

1⁄4 teaspoon black pepper

1⁄4 cup extra virgin olive oil

4 tablespoons of pumpkin seeds

2 tablespoons of sunflower seeds

Directions

Add all ingredients in a food processor, fitted with blade. Whirl away until smooth.
Top hummus with a sprinkle of the seeds, fresh basil, olive oil, or a combination of them all. To serve, garnish with your choice or pita bread, tortilla chips or wafers.
Ingredients:
8 oz tub of Mild Yucatan Guacamole

1 cup cooked chickpeas, drained

2 tablespoons of tahini

1 lime, juiced

1⁄3 cup fresh basil

1⁄2 teaspoon salt

1⁄4 teaspoon black pepper

1⁄4 cup extra virgin olive oil

4 tablespoons of pumpkin seeds

2 tablespoons of sunflower seeds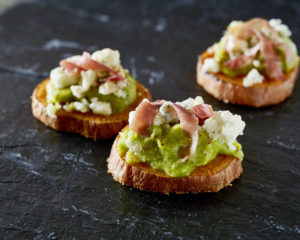 Spicy Sweet Potato Bites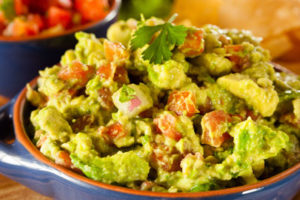 Guacamole with Corn and Fire-Roasted Tomatoes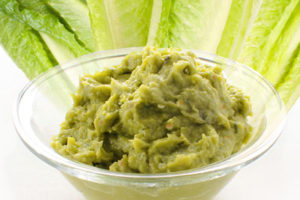 Green Goddess Guacamole Dip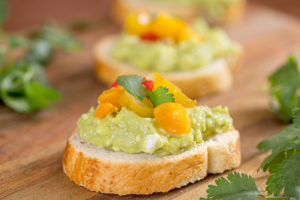 How can something so simple be so satisfying? Start with lightly toasted baguette slices or mini pita bread…